10th International SedNet Conference "Sediments on the move"
14-17 June 2017 at the Palazzo San Giorgio, Genoa, Italy
with pre-conference sessions on 13 June 2017
Co-organized by DISTAV – University of Genoa, Italy
Hosted/sponsored by the Port Authority of Genoa
Conference programme
The 10th International SedNet Conference will be held on 14-17 June 2017, and is organised in collaboration with DISTAV-University of Genoa and the Port Authority of Genoa.
The conference title "Sediments on the move" refers to the fact that sediment moves from the mountains to the sea and from fresh water to marine environments thus passing cultural, political and geographical borders. But sediment is also on the move in terms of its evolving management that has been guarded, publicly discussed and jointly advanced by SedNet already for 15 years now. For more background information see the brochure First announcement and Call for Abstracts.
SedNet received 120 abstracts. The Programme Committee selected these abstracts for oral or poster presentation.
The Conference programme is available here (or see section "Downloads").
Platform Sessions are scheduled on the following themes:
Sediments moving to land, and soil moving to water
Sediment Balance
Policy for sediment management
Using sediments as a resource – Sediments in a circular economy
Transboundary sediments
Innovative maintenance of river-delta-sea systems
Effects of remedial measures
Climate change; PIANC and SedNet Think Climate!
Sediment quality
Sediment quality criteria: derivation, implementation and enforcement
Disposal of sediments at sea
Further, there are Poster Sessions, workshops, an excursion and conference dinner.
Pre-conference sessions
The European projects Sediterra and Sedriport organise pre-conference sessions on 13 June 2017. Participation to these sessions is free for participants of the SedNet conference.
SEDITERRA – Guidelines for the treatment of dredged sediments consistent with a strategy and an assessment of the risks related to a land handling of sediments – provides for the capitalization of the knowledge gained from previous projects that have studied management models and treatment technologies applied to brackish and marine sediments, and the consequent experience gained by the French project partner to promote the reuse of treated dredged sediments in order to create a new supply chain in circular economy.
SEDRIPORT – Sediments, Dredging and Harbor risks – deals with problems common to the area of cooperation, arising from the emergency of the port silting: difficult to program ordinary and extraordinary dredging; incomplete and uncoordinated legislation; inconsistent regulations for the reuse of materials excavated from the port seabed;  obligation to the global remediation with unsustainable costs. 
Conference fee
Regular fee: 400 euro, excl. VAT
Students*: 100 euro, excl. VAT
*If a student has submitted an abstract that has been selected for oral presentation, then his/her fee is waived.
Members of Italian Order of Geologists: 300 euro, excl. VAT
The fee includes admission to the whole conference programme, social (dinner) events on the evenings of 14 and 15 June 2017 and an excursion on 17 June 2017.  Also access to the pre-conference sessions and Icebreaker on 13 June 2017 is included.
You will receive an invoice for the conference fee after having submitted your registration.
This invoice will be processed by Converia/Lombego Systems in Germany and sent to you by the SedNet Secretariat.
Hotel accommodation
A list with hotels can be downloaded from this page (section Downloads). Also a map with the location of these hotels in Genoa is available from this section.
Exhibition
Some basic facilities are available for companies that would like to provide information about their activities to the conference participants. Please contact the SedNet Secretariat if you are interested to rent space.
Conference venue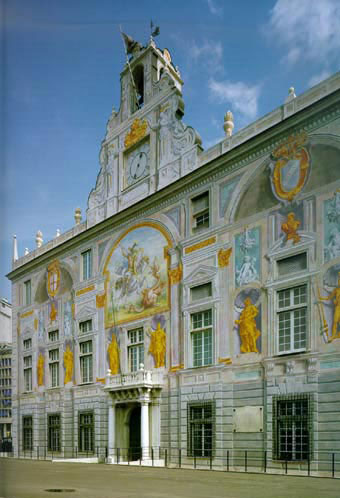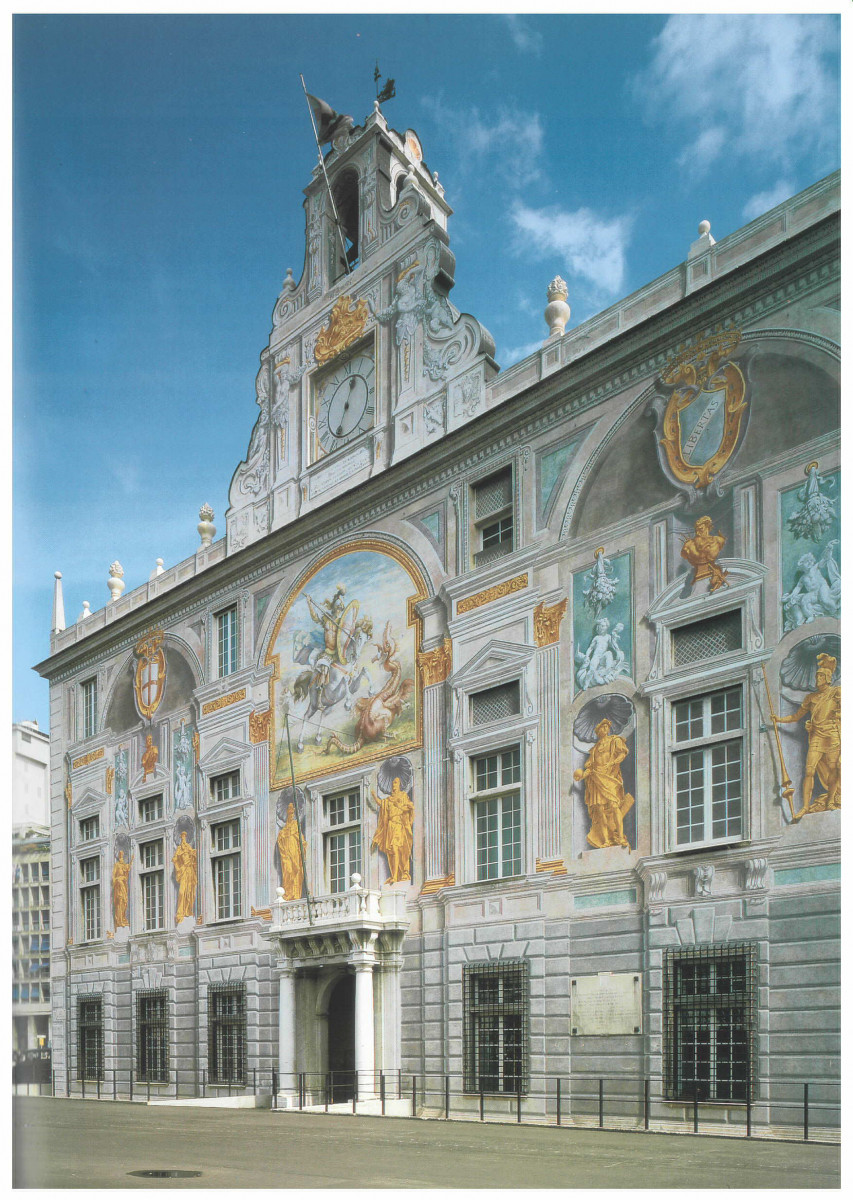 Palazzo San Giorgio, Via della Mercanzia, 2, 16124 Genoa, Italy – a beautiful palazzo, more than 750 years old!
There is a Metro station ('San Giorgio') located next to the Palazzo.
Genoa is one of the most important commercial and ferry ports in the Mediterranean Sea, and was subjected to a capital dredging operation for the deepening of the seabed. The port lies in a coastal region of major environmental and economic interest near numerous beaches, marine parks (the Marine Protected Area of Portofino and the Cetacean Sanctuary of the Mediterranean Sea) and protected ecosystems, such as Posidonia oceanica and precoralligenous; here the natural turbidity is low and therefore the preservation of marine environment comes primarily, as often happens in the Mediterranean Sea.
Travel to Genoa
There is a bus shuttle (VolaBus) from Cristoforo Colombo Airport to the centre of Genoa. The trip takes 30 minutes. You can buy a busticket (€ 6) online. 
A taxi to the town centre costs about € 35 – traveling time 15-20 minutes.
Genoa has an excellent network of public transport (buses, metro), tickets available from bus/metro station and kiosk (à € 1,5 euro).
Further information
If you have any questions, don't hesitate to contact the SedNet Secretariat.
Registration
You can register until 31st May 2017 by completing and submitting the form below. After having received your registration we will send you an invoice for the conference fee (invoice will be processed by Converia/Lombego Systems, Germany). Please make sure you register early enough so that you or your organization can do the payment of the fee on time. Payment of the conference fee must have been received by SedNet before the start of the conference.